Coca-Cola unveils new brand identity
Share - WeChat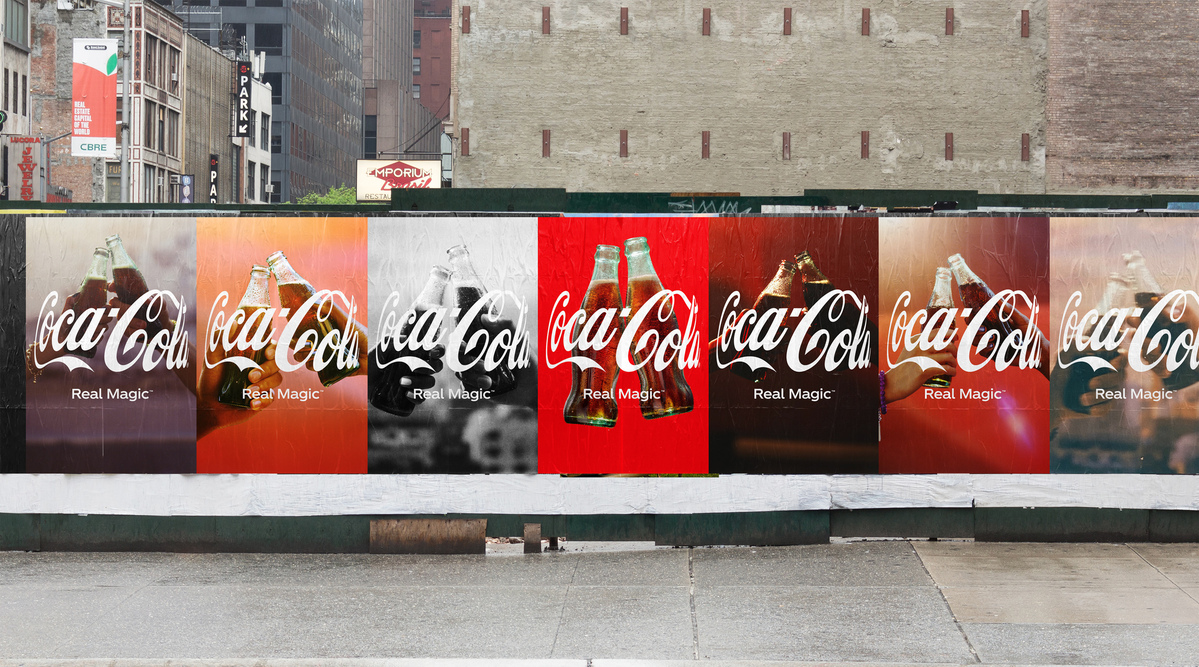 The global beverage brand Coca-Cola on Thursday unveiled a new worldwide brand philosophy and platform called Real Magic, as well as adding the "Hug" – a new perspective on the Coca-Cola logo — to get better engaged with consumers, especially the Gen Z group.
The "Hug" logo and campaign are expected to be rolled out in the Chinese market starting Oct 8.
Real Magic marks the first new global brand platform for Coca-Cola since 2016 and is being launched alongside a refreshed visual identity for the company, as well as a new perspective on the Coca-Cola logo that will feature across all its marketing.
The platform refreshes the brand's trademark promise – to unite and uplift people every day – with renewed relevance for the world people live in today, the company said.
Coca-Cola's new "Hug" logo lifts the curved Coca-Cola trademark on bottle and can labels to provide a visual signature that will embrace and frame moments of magic across Coca-Cola's communications.
The platform is built from lessons learned in the last 18 months, the company said.
"Coca-Cola is a brand defined by dichotomies: humble but iconic, authentic yet secret, real yet magical," said Manolo Arroyo, chief marketing officer for Coca-Cola.
Real Magic launches with a new campaign called "One Coke Away From Each Other." A film of the same name, which launched globally on Sept 27, is expected to be introduced on short video websites in China on Oct 8.