Top 10 family destinations for National Day
Share - WeChat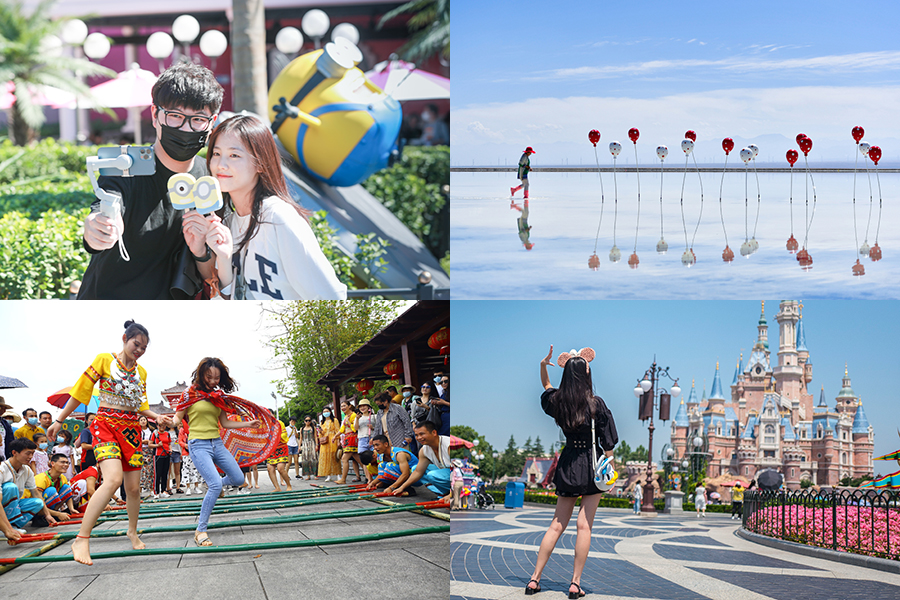 Online travel agency Tuniu released its latest tourism report for the upcoming National Day holiday which showed more than 70 percent of travel will be over three days.
Unique local experiences such as horse rides on the prairie, playing with water waves and expeditions into hidden areas, have been added to many tourists' checklists.
The long holiday is a good time for family or friends to get together. Order data showed couples, lovers, friends and families accounted for the most bookings, and family travel was 20 percent of the total, Tuniu said.
Young people remained the main force for travel during the National Day holiday, with 43 percent of tourists aged 26 to 35 and 21 percent aged 36 to 45. Moreover, female tourists account for 57 percent of the total.
Tourists from Shanghai, Nanjing, Beijing, Shenzhen, Hangzhou, Guangzhou, Tianjin, Wuhan, Chengdu, and Qingdao, are most excited about travel.
As of Sept 23, 63 percent of users pre-ordered long-distance tourism via Tuniu. The top 10 most popular long-distance tourism destinations are Hainan, Northwestern regions, Sichuan, Xinjiang, Yunnan, Guangxi, Inner Mongolia, Guizhou, Beijing and Shanxi.
Theme parks, islands, the Northwest regions, rural areas and ancient towns were popular destinations for the holiday, as well as red culture sites.
In terms of group travel, high-quality products are more favored by users, with the trends of customized, personal and small group travel on the rise.
Let's see the most popular destinations for family travel during National Day.