Starbucks opens first Greener Store Lab in Shanghai
Share - WeChat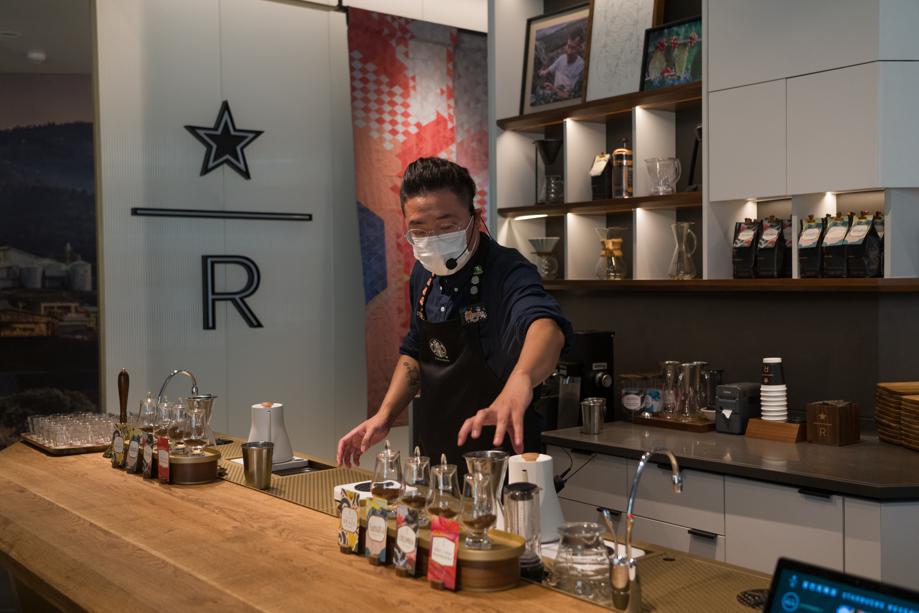 United States coffee chain Starbucks Lab on Wednesday unveiled its first Greener Store in Shanghai.
The new store, which falls under the brand's proprietary Greener Stores Framework, is the first one located outside of North America and features a slew of environment-friendly elements that promote the circular economy.
Located in the city's newly launched commercial complex Qiantan Taikooli, the Shanghai Greener Store Lab will help reduce waste, repurpose goods and serve as a platform for future innovation, according to the company.
"We hope to try out some creative ideas on store sustainability here in Shanghai, experience new lifestyles with customers, make joint creations with like-minded teams to inspire more people and create a better planet for our next generation," said Leo Tsoi, executive vice-president and chief executive officer of Starbucks China.