Anta to broaden market in top-tier cities, abroad
Share - WeChat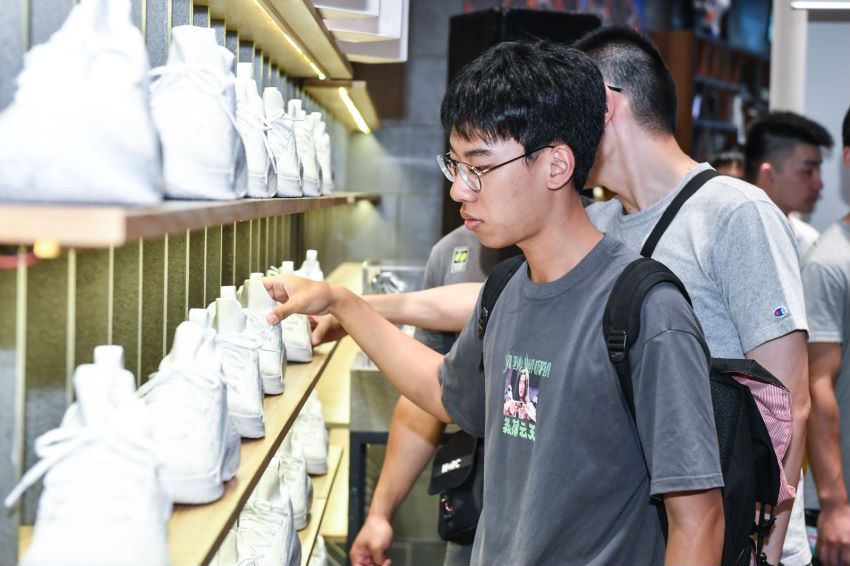 Anta Sports Products Ltd, the Jinjiang, Fujian province-based Chinese sports brand, plans to broaden its market presence in both China's top-tier cities and developed countries to go along with the nation's dual-circulation growth paradigm, as well as seize more shares in the world's high-end sportswear market, a senior executive said.
In addition to reinforcing the earning strength of its over 7,000 stores across China, with the majority of them locating in lower-tier cities, Anta will run more superstores and introduce more high-end products, including running and basketball shoes in China's top and second-tier cities to further compete with both established global and domestic rivals, said Zhu Chenye, Anta's vice-president and CMO.
"We hope to seize the fresh opportunities arising from the dual circulation growth paradigm by introducing more personalized products and services that add value and health relevance to consumers' lives," she added.
Proposed by the central leadership, the dual-circulation development pattern has emerged as the overriding economic theme, with innovation, opening-up and the need to boost domestic demand identified as priorities during the 14th Five-Year Plan period (2021-25). It sees domestic circulation as the mainstay and domestic and international circulation reinforcing each other.
Eager to promote its sales and brand awareness, Anta debuted several of shoe products, including marathon and basketball shoes made by new and green materials, in an Anta technology reveal event on Monday. Backed by Anta's nitrogen technology, these types of shoes are lightweight, rebound and wear-resistant.
As a sponsor for the upcoming 2022 Beijing Winter Olympic Games, Anta also introduced its latest warm technology solution in sportswear during the event. The products are designed to support 12 national teams it sponsored and up to 30,000 service staff during the Games next year.
Apart from widening its footprint in Russia and member economies of the Association of Southeast Asian Nations, Anta is planning to boost sales in both e-commerce platforms and brick-and-mortar stores in European and the United States markets in the coming years, Zhu said.
"As the expected implementation of the Regional Comprehensive Economic Partnership agreement will generate fresh momentum for China and its partners to boost multilateral trade soon, we will definitely build a well-developed sales network in the Asia-Pacific region," she said, noting the company will continue to open new stores in Thailand, Malaysia, the Philippines, Indonesia, Vietnam and other Southeast Asian markets, so local consumers can buy its products directly.
"With the support of design teams in Japan and the Republic of Korea, our products will provide more options to consumers in different regions and meet their demand for various functions," Zhu added.
Young consumers have a strong desire to shop and show individuality, and they are keen to share their ideas across the world. Therefore innovative products are more attractive to them," said Guo Xin, a marketing professor at Beijing Technology and Business University.
She said there isn't a big gap between domestic and global apparel brands when customers shop in both online and offline worlds. Many of them pay close attention to items that could show their individuality with various cultural factors.