Xi greets new chief of KMT on his election
Share - WeChat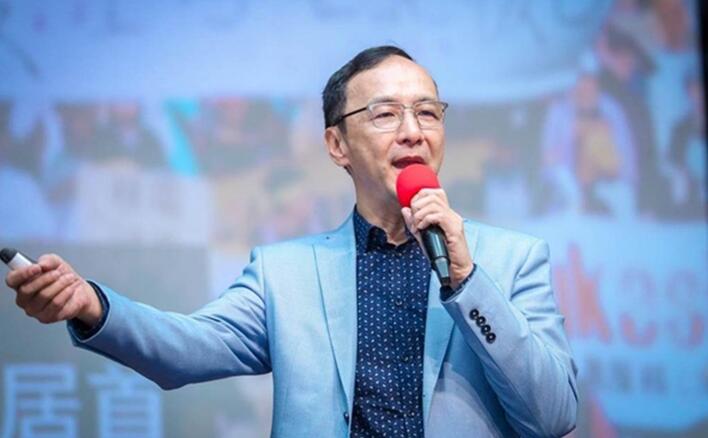 General secretary urges parties to jointly work for reunification in letter to Eric Chu
Xi Jinping, general secretary of the Communist Party of China Central Committee, sent a congratulatory letter on Sunday to the newly elected chairman of the Chinese Kuomintang, expressing hopes that the two parties will work together to maintain peace across the Taiwan Straits and strive for national reunification.
On Saturday, the Kuomintang, the main opposition party to the Democratic Progressive Party, elected former chairman Eric Chu as its leader, and Chu pledged to rebuild an exchange platform across the Straits.
Xi noted that the CPC and the KMT have interacted positively in the past based on the 1992 Consensus, which endorses the "one-China principle" and opposes "Taiwan independence", promoting the peaceful development of cross-Straits relations and benefiting people on both sides of the Straits.
It is expected that the two parties will adhere to their common political basis, uphold national interests and work together for the well-being of compatriots on both sides, for peace across the Straits and for national reunification and rejuvenation, Xi wrote in the letter.
Chu replied on Sunday that people on both sides of the Straits are descendants of a common ancestry. He hoped the parties will enhance mutual trust, integration and exchanges based on the 1992 Consensus and on opposition to "Taiwan independence", and move forward the peaceful development of relations for the benefit of the people as well as the peace and stability across the Straits.
Chu, 60, a former mayor of New Taipei City, beat his rivals including KMT incumbent Johnny Chiang and two other contenders with 85,164 votes, or 46 percent of the ballots.
Chu told the media after winning the election that the Kuomintang will never become a "little" version of the DPP authorities when it comes to cross-Straits relations. The KMT will restore communication channels with the Chinese mainland starting with social exchanges and carry out dialogue under party regulations.
He also said that "doing is better than saying", adding that people can wait and see.
In an interview with media on the island earlier this month, Chu said the KMT should play the role of "peace promoter" and facilitate cross-Straits interactions based on the "common vision for peaceful development across the Taiwan Straits" that is listed in the party platform.
He said the KMT is "most capable" of maintaining cross-Straits peace and will strengthen social exchanges in culture, cities, academia, business, religion and sports.