Meng Wanzhou case was political persecution: Foreign Ministry
Share - WeChat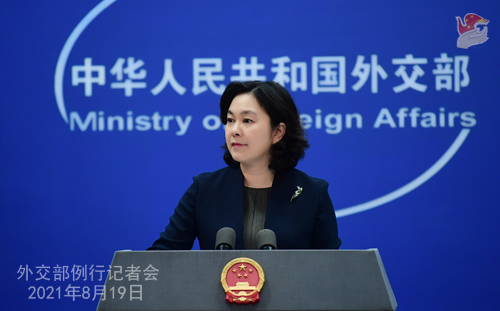 China reiterated on Saturday that the case of Huawei Chief Financial Officer Meng Wanzhou was an incident of political persecution, saying what the United States and Canada have done is an "arbitrary detention".
Responding to media inquiries about Meng's return to China from Canada, Foreign Ministry spokeswoman Hua Chunying said on Saturday that China's position on Meng's case is clear and consistent.
Facts have fully proved that Meng's case is an incident of political persecution toward a Chinese national with the purpose of oppressing Chinese high-tech enterprise, Hua said.
She said accusing Meng of practicing the so-called "fraud" is purely fabricated, and even HSBC, which was considered the victim in the case by the US, also provided evidence to prove Meng was innocent.
The acts of the US and Canada are typically arbitrary detention, Hua added.
Hua's remarks came as Meng is about to return to China on Saturday evening.
Through the unremitting efforts of the Chinese government, Meng was able to leave Canada on Friday local time on a charter flight organized by the Chinese government. She will reunite with her family in Shenzhen, South China's Guangdong province.