Where there are US troops, there is disaster
Share - WeChat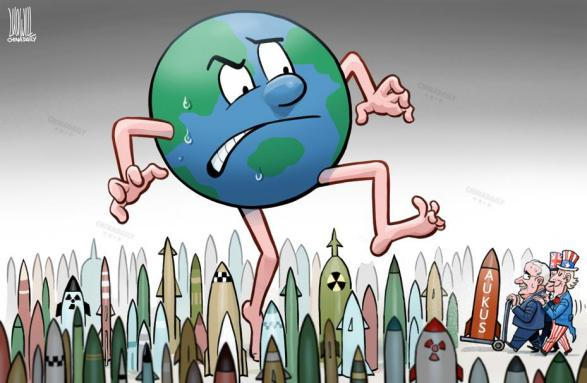 The United States is making use of its new security pact AUKUS to sell nuclear submarine technology to Australia, oblivious to the high risks of nuclear proliferation.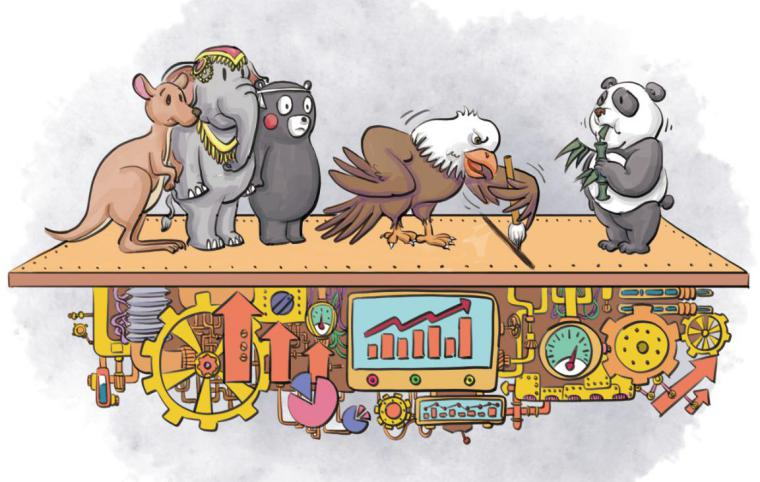 Of course, everyone knows that the idea is to "contain" China via a new alliance.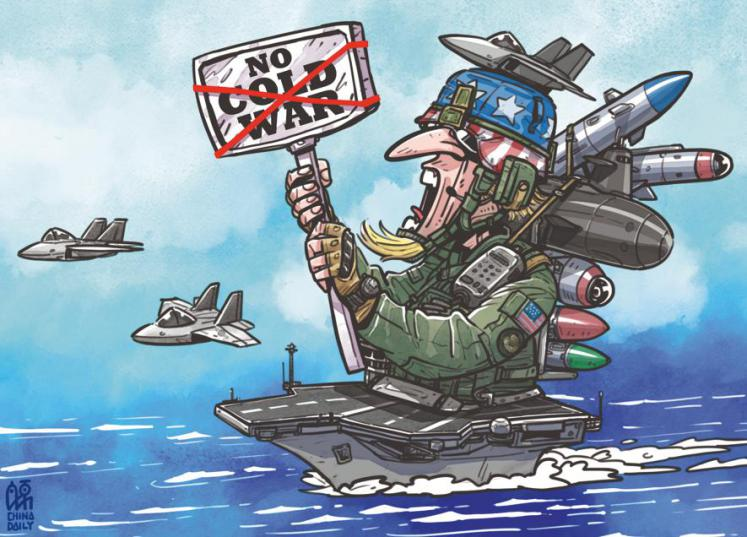 While the US uses the new pact to strengthen its military presence around China, its arms dealers are also making money.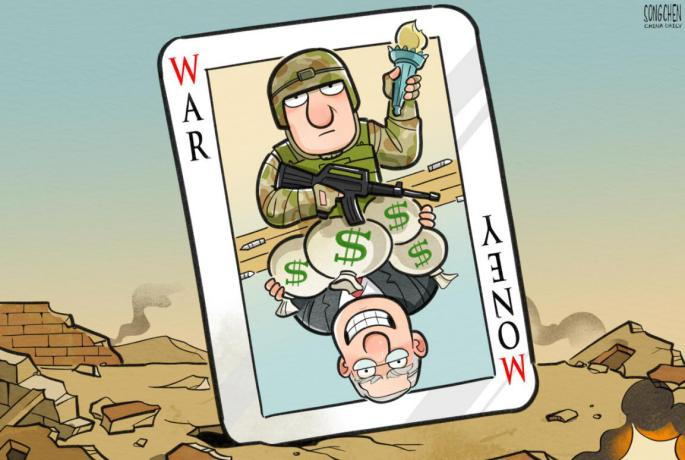 This has been how the US always functions, combining war with fortune, and pillaging the world by launching wars.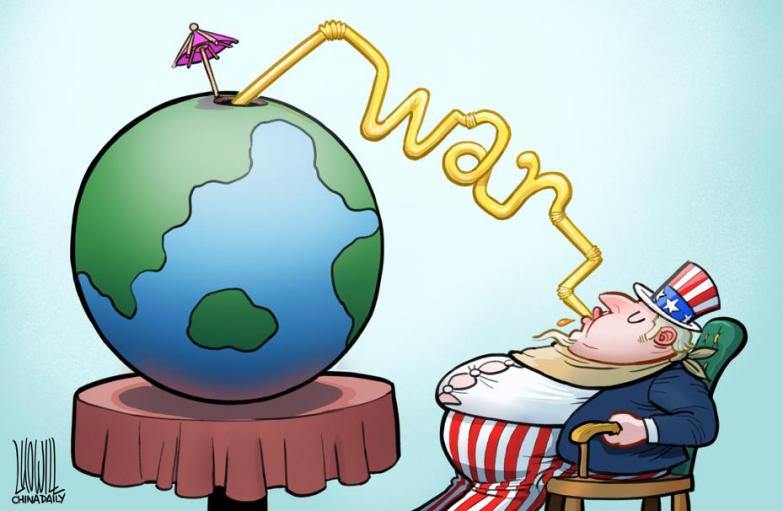 Even in the face of the COVID-19 pandemic, the US has been stingy with its donation of vaccines and rather generous with bombs.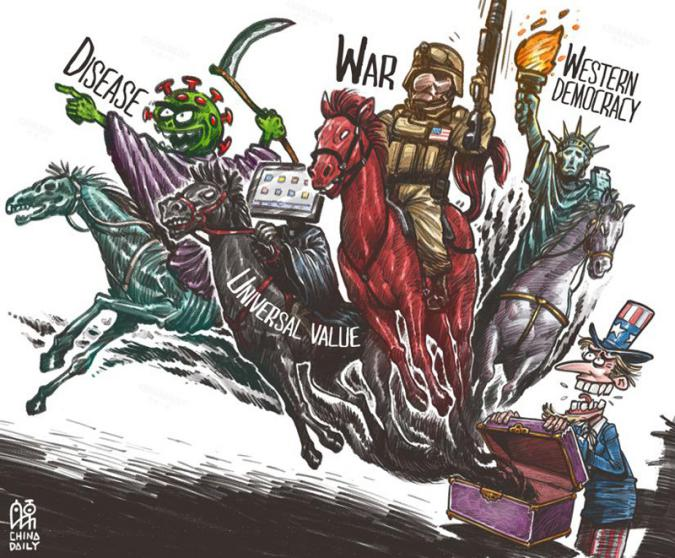 Wherever US troops go, viruses called "disease" and "warfare" follow.
Has the US ever considered that the world, and itself, could one day crumble under the heavy load of arms it deals in?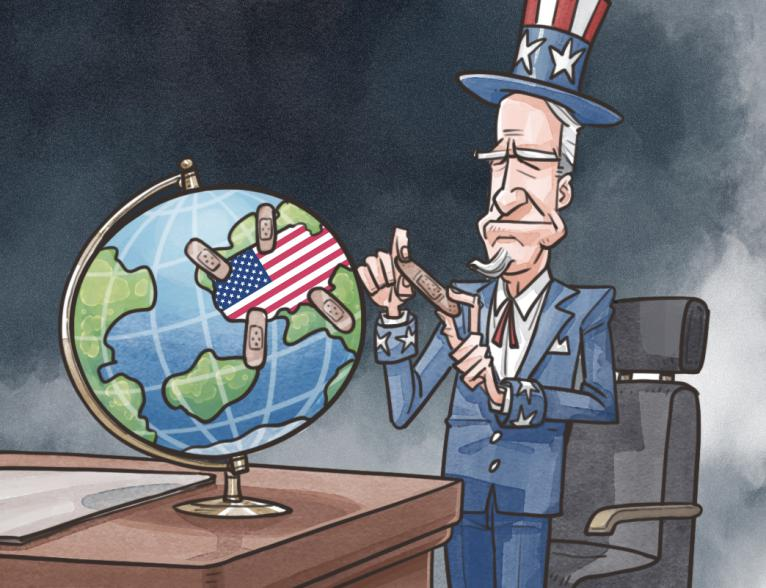 Because of its vicious plans, the US might one day lose all its friends. It will then get a taste of the bitter fruits it has planted.