Adviser: Deepen Africa agriculture ties
Share - WeChat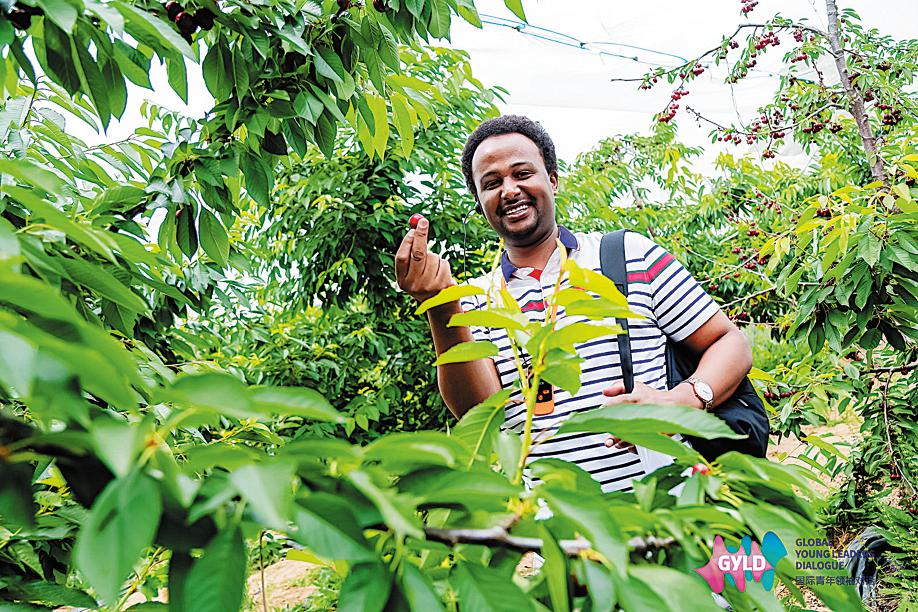 The vitalization of the countryside is an important area where China and Africa can deepen exchanges and collaboration, a senior Chinese political adviser said on Thursday.
After eliminating absolute poverty, China has embarked on a new task to vitalize rural areas and to modernize agriculture and villages, said Guo Jun, deputy secretary-general of the Chinese People's Political Consultative Conference National Committee, the country's top political advisory body.
Blessed with rich agricultural resources, the African countryside has great potential, he said.
"To vitalize rural areas and escape poverty are not only the shared wishes of Chinese and African people, but an important area for exchanges and cooperation," said Guo, who is also deputy head of the CPPCC National Committee's China-Africa Friendship Group.
The COVID-19 pandemic has posed serious challenges to global poverty reduction efforts and the United Nations' 2030 Sustainable Development Goals, and, in this context, the two sides should join hands as "all-weather friends, good partners and good brothers", he said during an online discussion with young members of African countries' parliaments.
The event was held by the group on the fourth Chinese Farmers' Harvest Festival, ahead of what is expected to be a bumper autumn harvest in the nation.
China announced in February that it had eliminated absolute poverty and pulled almost 100 million people out of dire poverty since 2012.
Wang Min, deputy head of the Committee on Foreign Affairs of the CPPCC National Committee, said at the event that China and Africa should work more closely with each other to prove that developing countries can create models of development suited to their situations.
"Both sides need to independently choose a development path that is based on their respective characteristics," he said.
Zhou Shuchun, Standing Committee member of the CPPCC National Committee and publisher and editor-in-chief of China Daily, said global discourse on poverty management has long been dominated by the West, including the definition of poverty and ways to tackle poverty.
He said China has developed a unique set of theories on poverty reduction and is helping to bolster the global discourse power of developing countries on the topic. "The global pattern of poverty reduction is now evolving, which will drive the formation of a new anti-poverty theory."
Parliament members from Botswana, Ghana, Zimbabwe, Rwanda, South Africa, Tanzania and Zambia attended the discussion, alongside Chinese participants.
Beauty Manake, assistant minister of agricultural development and food security of Botswana, said the country's agriculture-which offers many rural jobs but contributes less than 3 percent of national GDP-is most affected by loss of labor and fertile lands because of expanding cities.
She said her country looks to the wisdom and experience from China, which has managed to curb severe livestock and crop contagions and alleviate rural poverty, adding that Botswana is open to any form of Chinese assistance in the area.
"Our strong partnership with the People's Republic of China will continue to transform ordinary lives in villages across Botswana," said Manake.