Honoring their memories
Share - WeChat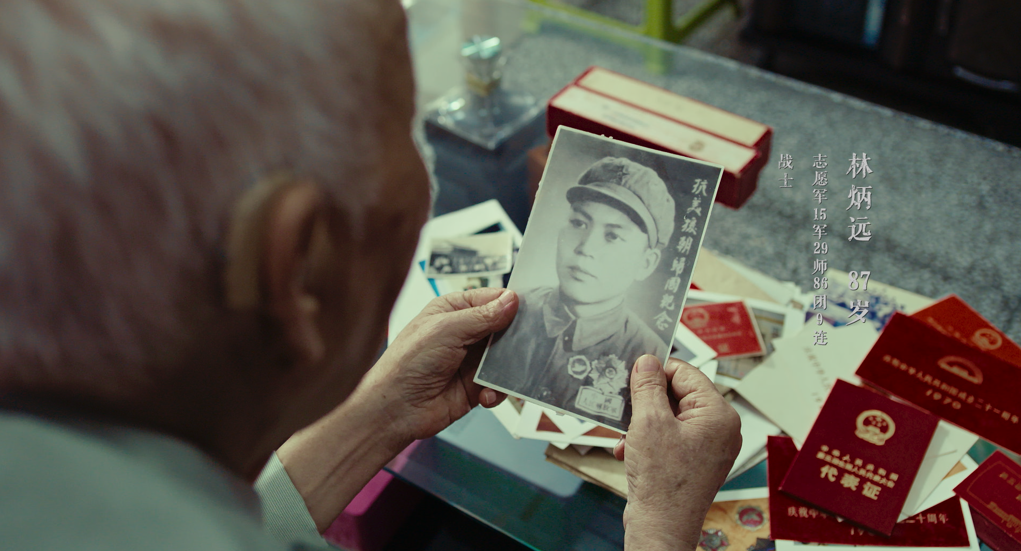 Three years ago, Beijing Film Academy graduates Song Kunru and Li Mu were engaged in shooting a commemorative film about war heroes in Southwest China's Sichuan province.
During the shoot, Song discovered a folded photo in the home of Ye Fakun, an 83-year-old veteran who lost both his legs during the War to Resist US Aggression and Aid Korea (1950-53).
The image features Ye, who was 20 years old at the time, standing with a fellow soldier who wasn't fully captured in the frame, merely a hand placed on Ye's shoulder. The young man was killed by an aerial bombing on the very day the photo had been taken, making Ye reluctant to reminisce about the heartbreaking moment.
After hearing war stories recounted by Ye and approximately 50 other veterans who joined the Chinese People's Volunteers army, Song was keen to shoot a documentary, taking it as a responsibility to record the "disappearing" history of the war of 71 years ago. By the end of August, three of the 26 veterans featured in the documentary had passed away.
The 98-minute documentary Remembering 1950 was released in domestic theaters earlier this month, garnering a score of 8.9 points out of 10 on Douban, one of the country's most popular online review aggregators.
"Most of the veterans rarely accepted interviews. Sometimes, we had to sit with them silently for a long time to wait for them to speak. When they finally started to talk, it made us feel like we were allowed to enter their hearts, which had been sealed for many years," recalls Song.
Over the course of nearly four years, Song alongside Li, who is the documentary's scriptwriter, traveled to multiple cities, including Chengdu in Sichuan and Shenyang in Liaoning province, accumulating around 80 hours of footage.
Most Popular