Syngenta to grow presence in China with new agricultural products
Share - WeChat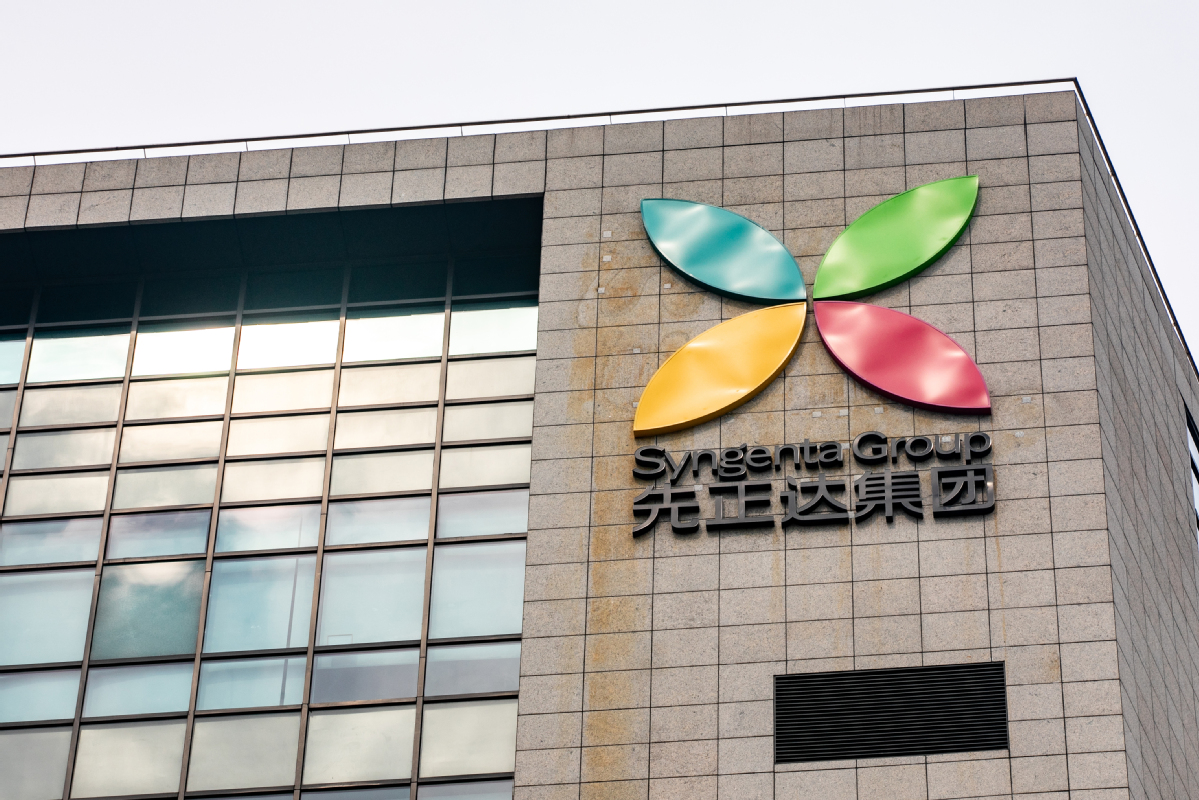 Syngenta Group, the Swiss seeds, crop protection and nutrition product manufacturer, plans to introduce more high-quality agricultural products into China to further enrich its market presence during the country's 14th Five-Year Plan period (2021-25), said the company's senior executives.
The company unveiled its Yoom cocktail tomato and sweet dimple cherry tomato in Shanghai last week, in a bid to bring consumers new flavor experiences. They are now available in the Ole boutique supermarket, a business unit of China Resources Group, the State-owned conglomerate.
Erik Fyrwald, the group's CEO, said these products are the most popular tomato varieties selected by Syngenta through the traditional crossbreeding method over the past years. They have a stunning appearance and unique sweet and sour taste.
In addition to jointly releasing these two products to consumers at the launch event in Shanghai, Syngenta and Dole China brought brand-new product packaging authorized by Walt Disney Co. The products are supported by full technical service from Syngenta China's Modern Agriculture Platform (MAP).
A team from Da Dong Peking Roast Duck Restaurant, a well-known restaurant chain in China, also used the two tomato varieties as main ingredients to create new dishes for the guests during the event.
"Food consumption is a reflection of economic success and is also rising. The types of foods people eat are becoming more diverse. Foods also are becoming more sophisticated and they need to be healthier, so the whole agricultural industry has dramatically transformed in China," said Qin Hengde, president for China at Syngenta Group.
The executive said that the company has printed its "MAP beSide" quality-control and tracing solution QR code on the packaging of these two products. Consumers can easily obtain information about the entire product chain, from farm to store, by scanning the code with their smartphones, so as to further ensure food safety.
Qin said the company's tomato products have been jointly assisted by partners in upstream and downstream industries to ensure that they can be grown at the best quality and reach consumers directly. These methods are practical for guaranteeing food quality which is controllable, credible and traceable.
Apart from securing grain security and tackling environmental issues in the area of agriculture, China has to feed a growing and increasingly wealthy population demanding better and more nutritious food, said Ding Lixin, a researcher at the Chinese Academy of Agricultural Sciences in Beijing.
"What is key is a combination of growth and demand that is linked to income and urbanization. Those two factors have created a humongous market in China. Therefore, it has attracted a lot of attention from global players in both food manufacturing and agricultural sectors in recent years," he said.