The occupational hazards of a virtual boyfriend
Share - WeChat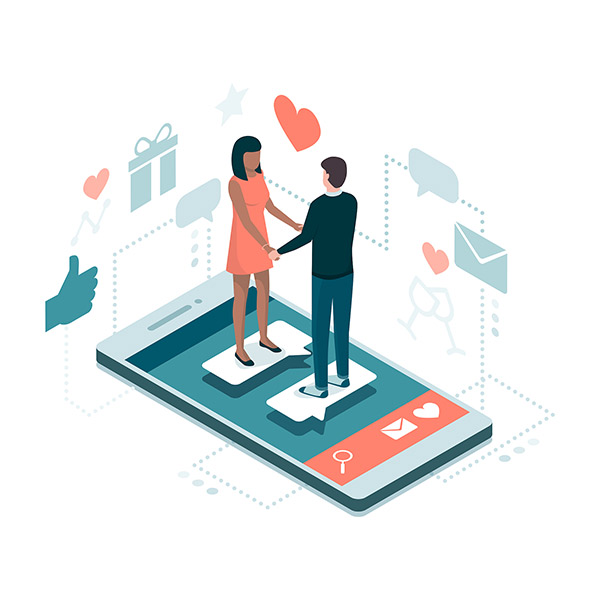 In this job your latest catch may seem to like you, but then she may dump on you before dumping you.
Lin Jianfeng, 21, a native of Shenyang, Liaoning province, is a college student and a part-time virtual boyfriend.
The term virtual boyfriend originally referred to a handsome male character in anime, games, film and television. In the world of fan fiction nobody seems to make any bones about affectionately calling them "boyfriend" or "hubby" out loud. In China there is a specific name for them, the 2D boyfriend, in contrast with relationships in real life.
At the beginning of last year Lin was unable to return to his campus because of the pandemic, and all his classes were taught online. He was bored at home, he said, and a friend talked to him about being a part-time virtual boyfriend, persuading him that he could make a bit of useful cash with the job.
First hearing about the idea, Lin refused.
"Between two strangers," he said."How utterly embarrassing."
He reasoned that he was not particularly outgoing, someone who could set the mood in social contact. However, his friends reckon he is gentle and like chatting with him, and that alone has secured him many female friends, he says.
As reluctant as he was, his friend, a veteran in the business, managed to convince him, and he sent his resume with photos to a Taobao store.
The store has about 30 male employees whose xiaogege (boyfriend) can provide services such as text and real-time voice calls, lullabies and even English-language practice. Prices vary depending on the type of service and level provided. In the store that Lin approached a text and voice call is 30 yuan an hour, and various levels of service are offered. The highest level costs 300 yuan a day, 1,500 yuan a week and 4,000 yuan a month.
Lin had to go through a one-week internship, and in this time he received quite a few orders every day, and some customers continued to renew their orders. After receiving several orders, Lin began to realize that chatting with strangers was not as difficult as he had imagined, and he reckons he has even become more eloquent.
With a good record Lin was successfully turned into a regular. On WeChat, he uses a virtual handsome anime boy as his avatar, as do most virtual boyfriends. The boyfriends in the shop come from all over the country, the threshold for entry being an attractive voice, the voice of xiaoxianrou, "little fresh meat", being all the rage these days, he says.
Xiaoxianrou is an internet buzz word in China used to describe handsome young males who have a delicate, clean-cut appearance and mesmerizing young puppy voice.
The store also has certain requirements for looks, because some customers require video calls.