The price of fake love
Share - WeChat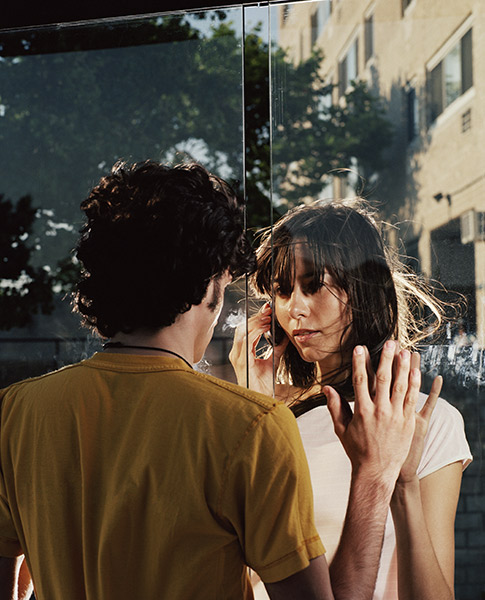 Nobody to celebrate your birthday with? Don't worry, a friend is close at hand-but you may need your phone to complete the transaction.
Li Meiying is bored, fidgety and wide awake. It's 11 pm and the 25-year-old Beijing office worker who has been suffering from mild insomnia for a few week, knows she is in for another bad night. Then she has a flash of genius: what about hiring someone to help her fall asleep? A virtual boyfriend no less.
Forget robots, for this will be a real, flesh-and-blood companion whose services she can pay for online. The idea is not exactly new, virtual boyfriend and girlfriend services being all the rage last year when COVID-19 was doing its worst and the isolation that a national lockdown brought had prompted a surge in the affective interaction business.
"His voice is the kind I like ... and it's not sultry and annoying," Li says. "He was originally supposed to chat with me for an hour until midnight, but it was so soothing to have him talk to me. I paid for an extra half hour, and he later stretched that to a full hour free of charge. I was so sleepy that I didn't even hang up, and his voice was beginning to blur."
As long as you pay a fee ranging from 50 yuan to 200 yuan ($7.7-30.8), you can have a boyfriend or girlfriend with a charming voice on call. In June last year the term virtual boyfriend appeared in Weibo's hot search list, and the "companion economy" became a big talking point. On the video platform Bilibili countless videos with virtual boyfriend and girlfriend as keywords garnered views of up to 1 million for a single video. The popularity has also inspired videos in which virtual boyfriend or girlfriend services are evaluated and rated.
The combination of a gentle voice and a verbal tease is addictive, it seems. In the next few days, Li said, she could not get enough of virtual boyfriends.
"Actually, I had almost become immune to most of them until this real husky voice absolutely got to me. This virtual boyfriend is regarded as the best seller in this particular shop, and he said some of the most gentle words in the most manly voice possible. Every syllable tug on this maiden's heartstrings. I love it. It's sweet and reassuringly safe in some strange kind of way. For some odd reason it makes me-and I describe myself as a 10,000-year-old iceberg-really want to hug him or lean on his shoulder."
Videos listed in hot searches have allowed the "companion service", an obscure and niche business to be given wider public exposure. Directly searching for the likes of "virtual boyfriend" and "virtual girlfriend" on Taobao will return a "No related items found" message. However, that does not mean affection as a commodity has disappeared; it is proliferating in other areas online in a more discreet way.
Such services are linked with keywords such as xiaogege (boyfriend) and "relief", and dozens of stores offering these types of services can be found. Most of these shops use anime characters as their product siren.
Various types of services are offered. In addition to virtual lovers, they offer customized services such as friend chat, emotional consultation, wake up and sleep, and trick packages. Delivery methods include text and voice chat and real-time voice calls. Store staff are divided into different grades such as gold medal, top brand, and "god" or "goddess" and are evaluated by how much praise they attract and the number of repeat orders they garner. The top performers are those rated as coming across extraordinarily well audibly in addition to having an attractive face.