Hong Kong launches mass COVID-19 vaccination
Share - WeChat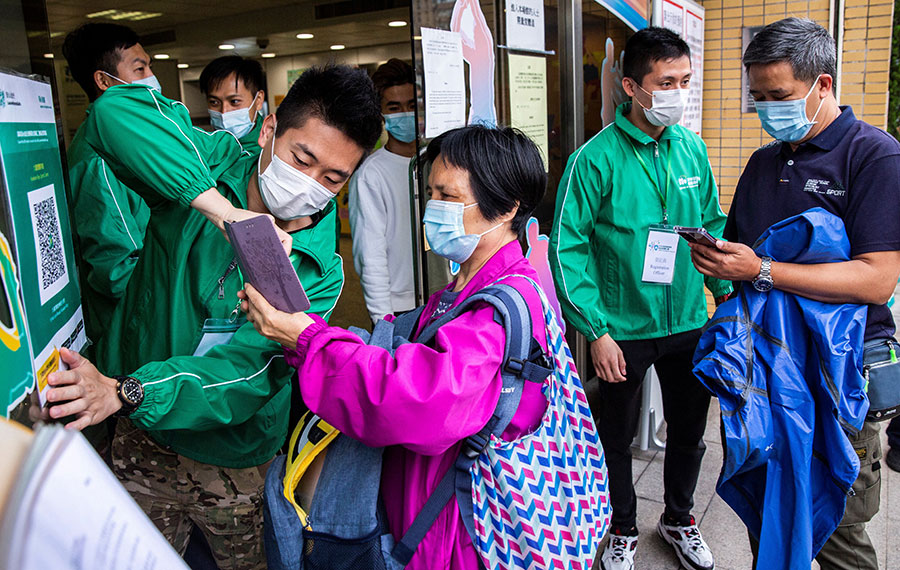 HONG KONG - Hong Kong started the COVID-19 vaccine rollout on Friday for priority groups, including medical workers and the aged, a week after the arrival of the first batch of mainland-made doses.
The vaccine was given at five community vaccination centers and 18 general out-patient clinics, where people waited in long queues to get their first shots. As far, all 70,000 booking slots available for the next two weeks have been taken up.
Tung Chee-hwa, vice-chairman of the National Committee of the Chinese People's Political Consultative Conference, received the first jab at the vaccination station set at Hong Kong Central Library. After getting vaccinated, Tung gave a thumbs-up and said he felt "very good."
The vaccination will protect the receivers, their families and Hong Kong, he said, urging every Hong Kong resident to get the vaccine at an early date in joint efforts to defeat COVID-19.