Transport sector off to good start
Share - WeChat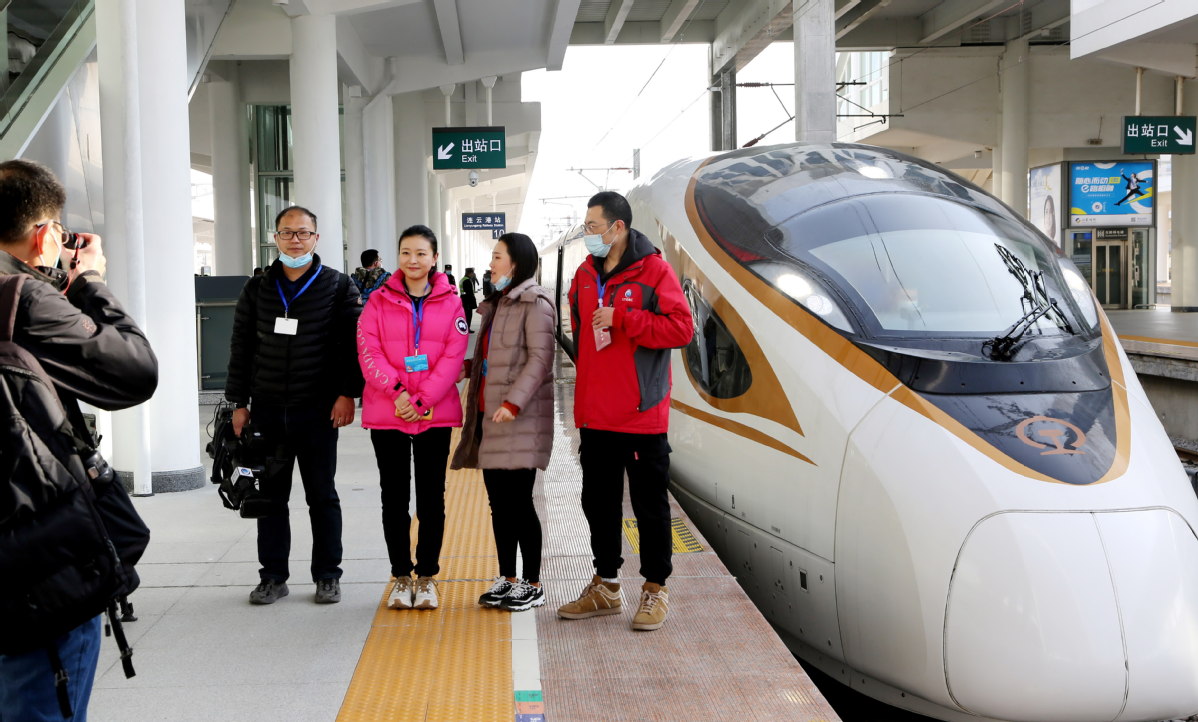 Industry seeing strong growth over 2019 despite measures to contain COVID-19
Although passenger trips dropped in January amid effective measures to contain COVID-19, China's transport sector has seen a good start to the year, with a huge growth in investment and freight volume compared with last year, posting double-digit growth over 2019, the Ministry of Transport said on Friday.
In January, the country invested 191 billion yuan ($29.5 billion) in fixed assets in the transport sector, a rise of 42.1 percent compared with last year, and an increase of 13.8 percent compared with 2019, said Sun Wenjian, spokesman for the Ministry of Transport.
The industry handled 4.15 billion metric tons of commercial freight cargo, an increase of 38 percent compared with last year and 11.1 percent higher than in January 2019.
"It is the ninth consecutive month that the volume of commercial freight has grown since last May," he said.
Port cargo throughput also saw a big increase in January. A total of 1.29 billion tons of cargo was handled in ports, a year-on-year increase of 17.4 percent and 13.4 percent higher than in January 2019.
The port's cargo throughput has achieved positive growth for 10 consecutive months since April.
Although freight traffic increased, people's travel dropped significantly due to COVID-19 prevention measures.
In January, 670 million passenger trips were made across China, a year-on-year drop of 47.3 percent.
Sun said that in the last year infrastructure construction has played a leading role in the resumption of work and production. This year, major infrastructure projects will continue to be rolled out, including expressways, high-speed railways and airports.
China will continue fixed-asset investment in the transport sector this year, according to the ministry.
China's fixed-asset investment in the transport sector is expected to reach more than 3.42 trillion yuan this year, with 778 billion yuan in the railway sector, 105 billion yuan in civil aviation and more than 2.54 trillion yuan in waterway and road construction.
China issued a high-profile guideline this week, aiming to build a more convenient and high-quality transport network by 2035.
The length of China's high-speed railways, freeways and urban rail networks all already rank top in the world.
The railway network, excluding urban rail, has reached 146,300 kilometers, with about 38,000 km of high-speed railway lines.
The road network has reached 5.2 million km, with 161,000 km of expressways.