Solution to gender imbalance is gender equality
Share - WeChat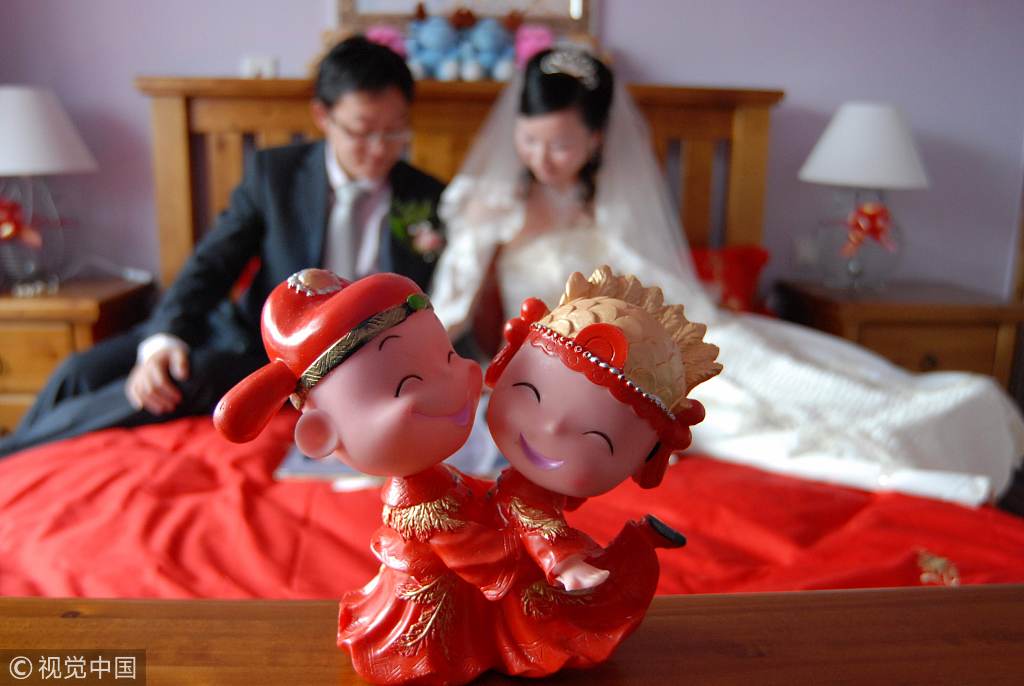 Editor's note: Shanxi-based expert Wu Xiuming has sparked a heated public debate by proposing that the large number of single men in rural areas be encouraged to "pair with" single women in urban areas. The gender imbalance in urban and rural areas has become a social and demographic problem. Two experts share their views with China Daily's Yao Yuxin on how to address this problem. Excerpts follow:
Marriage is a matter of choice for many women
That China has a serious gender imbalance is evident from the latest official data released in early 2020, which show that in 2019, there were more than 715 million men compared with 684 million women in the country.
But to suggest that the gender imbalance problem can be addressed by "pairing" the single men in rural areas with single women in urban areas is unrealistic, because there is little similarity in the two groups' attitude toward life and thought process. Most of the single men in the countryside lack the quality and educational qualification to appeal to urban women, mainly because many of the single women in cities are well educated and hold well-paying jobs, and have not married because they couldn't find "Mr Right". For these women, marriage is a choice, not a necessity.
Wu's suggestion, however, reflects a kind of anxiety for the relatively low marriage and birth rates in China. The whole society needs to pay more attention to the issue.
According to the Ministry of Civil Affairs, China's marriage rate has dropped from 0.9 percent in 2015 to 0.66 percent in 2019.
Yet the low marriage rate is not a big problem in itself, because to be single is a personal choice in today's society. It is more important, however, that the authorities take measures to ensure pregnant women get equal and proper treatment at the workplace, not least because it is not uncommon to see women being asked, during job interviews, whether they plan to have babies anytime soon. Worse, once a woman gets pregnant, she faces greater job and career pressure.
This hidden discrimination prevents many women professionals from giving birth, in order to protect their career. And this sordid trend seems to be on the rise, because when forced to combine work with motherhood, some women forgo the latter given the huge time and energy both demand.
Using the loopholes in the law to protect women against gender inequality, many companies force pregnant women to resign voluntarily, rather than firing them, for example, by cutting their pay or transferring them from their original position to some trivial post.
Such tricks used by some companies run counter to gender equality, and the loopholes in the law should be plugged and supervision strengthened to ensure justice for women.
Liu Minghui, a professor at the School of Law, China Women's University
Fairer distribution of income could help boost the birth rate
Marriage and fertility rates drop as a society develops. In some Western countries, living together is popular, but the situation is different in China as people, in general, still hold traditional values in high esteem.
As a growing number of Chinese women acquire higher education and hold important posts in companies, they enjoy more choices to lead a better life and more freedom to choose a life partner, and so do men. In such a situation, marriage becomes an option, not a necessity.
Besides, the high cost of living, especially the skyrocketing housing prices, means many young people cannot afford to buy a house and lead a family life. The pursuit of material comfort and ideal life partner together has made marriage a difficult choice for many young people.
But the birth rate, too, is falling, and it deserves special attention. The number of newborns registered in China in 2020 was 10.03 million, down 14.9 percent year-on-year, according to the Ministry of Public Security.
Although China eased the family planning policy in 2016 allowing all couples to have two children, the birth rate hasn't improved as expected. People who prefer to have more than one child are usually those who work in State-owned enterprises, schools or colleges that strictly follow all social security norms.
But those employed in the private sector have to struggle with fierce competition and job insecurity, and are thus less likely to have two children.
Some predicted a baby boom after the lockdown, as many childbearing-age couples stayed at home with plenty of idle time during the COVID-19 pandemic. But the prediction has proved wrong, because people are rational enough to balance family life with work.
So the government needs to offer households more support for raising children as some developed countries do, in order to encourage couples to have two children. The authorities should also open more nurseries, set flexible working hours for parents, encourage more medical students to specialize in pediatrics, and provide subsidies for new parents. Better welfare and fairer distribution of income, too, could boost the birth rate.
And since people in a more gender-equal society tend to have more than one child, promoting gender equality in the workplace and society could also increase the birth rate.
Li Jianmin, a professor of demography at the Institute of Population and Development, Nankai University
The views don't necessarily reflect those of China Daily.
If you have a specific expertise and would like to contribute to China Daily, please contact us at opinion@chinadaily.com.cn, and comment@chinadaily.com.cn.
Most Viewed in 24 Hours
China Views