Chellsie chasing comeback for the ages
Share - WeChat
32-year-old mother-of-two Memmel returning to the floor determined to prove naysayers wrong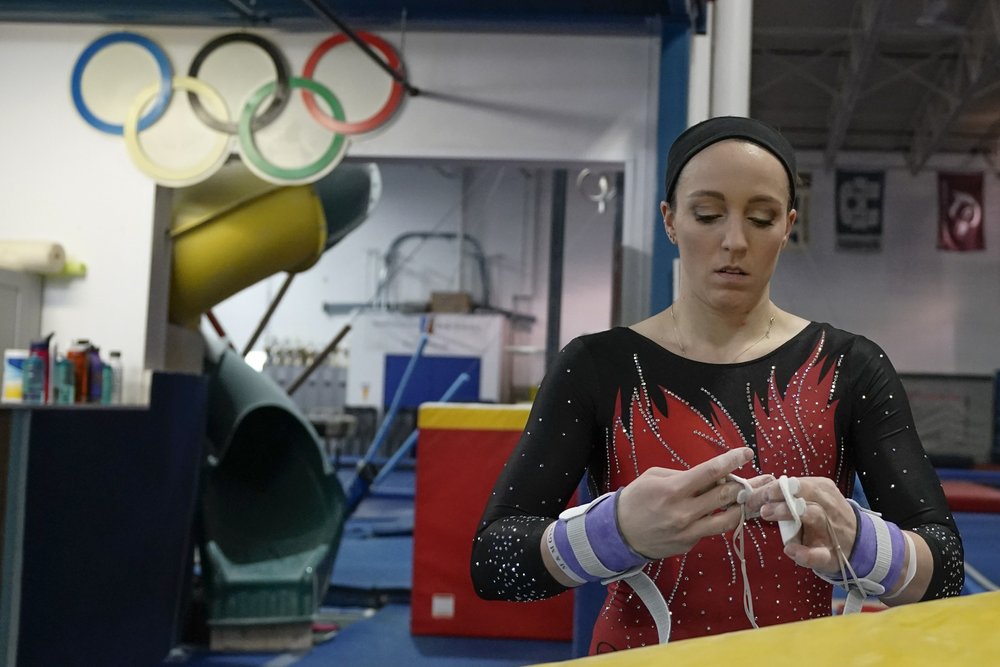 Chellsie Memmel wants to emphasize something. This is not about ego nor unfinished business nor fending off some sort of early-onset mid-life crisis.
The 32-year-old Memmel's return to competitive gymnastics after spending nearly a decade getting on with the rest of her life is about love. It's about discipline. And an inside family joke that turned into something far more serious.
She doesn't need to do this. She's got a world all-around gold medal tucked away somewhere. An Olympic silver medal, too. When she officially retired in 2012, Memmel went out on her own terms. She got married, had two kids, became an integral part of running the gym her family owns in New Berlin, Wisconsin, and earned a reputation as one of the country's most respected judges.
So no, trying to make the US national team while competing against some athletes born the year Memmel stood atop the podium in Melbourne, Australia in 2005 as the best female gymnast on the planet-isn't some publicity stunt. There are easier ways to do this while juggling motherhood, coaching, judging and returning to the elite level all at once.
"I know people will be thinking I'm doing it just because I want to be in the spotlight," Memmel said. "That couldn't be farther from the truth. I don't know why I would put myself through this. It's the hardest sport ever. There's no way I would be dragging myself out of bed to do this instead of doing other things."