Tea time rides bubbles of new popularity
Share - WeChat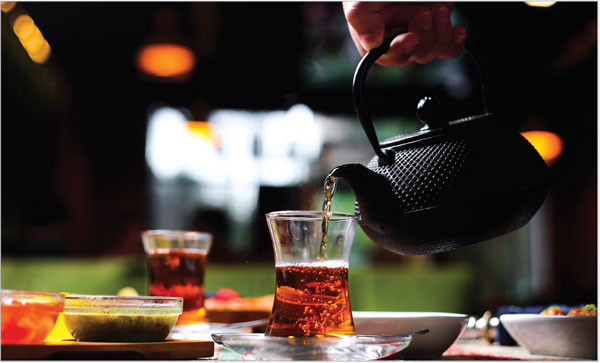 Trend-conscious, social media-savvy young Chinese embraced 141 billion yuan's worth of bubble tea in sales last year. Surging interest in an old favorite bodes well for new style tea chains across the country. Luo Weiteng reports.
While China's growing coffee culture may have disrupted a millennia-old tradition of drinking tea and forced some shops out of business in the process, the once staid drink has gained a new lease on life with innovative milk tea flavors taking the country by storm as the beverage of choice for bright, young things.
There is certainly strength in numbers.
China housed 480,000 milk tea shops by the end of June, up nearly 7 percent from two years earlier, data from Shenzhen-based Forward (Qianzhan) Industry Research Institute shows.
Avid young consumers rave about the "life-saving beverage" online, with some saying "there's nothing you can't handle with a cup of milk tea. If there is, then take two cups."
"Milk tea is far more than just a drink," said Yang Lu, a 29-year-old project manager at a Beijing-based telecommunications company. "For me and most of my friends and colleagues, it is an essential item, something we often order as a feel-good treat or afternoon snack to survive a hectic day at work."
With more than 140.5 billion yuan ($21.36 billion) in sales in last year, the runaway success of milk tea in China is well-proven. The super sweet market today is on pace to mint millions of new style tea chains and would-be listed firms such as Shenzhen-based Naixue's Tea and Heytea, a brand originating from Guangdong province.
Their cold-brewed teas served with fruit, topped with cheese, and sold with a soft "euro-bake" pastry have bewitched Chinese consumers. People will wait in line for hours to get a cup or pay twice the price for those who provide wait-in-line service for others. The nationwide milk tea fad is changing perceptions about a drink traditionally consumed by older generations.
"Monthly consumption of new style tea drinks reached a new high in 2019," according to 36Kr, a publicly traded database and market research venture that tracks and advises startups. Consumer surveys reveal "that 83 percent of drinkers purchase five to 14 cups of freshly brewed tea every month, and 72 percent of customers spent 200 yuan on their monthly tea fix," according to 36Kr's consumption white paper released in February.